Spahn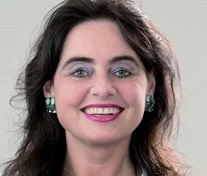 CV
1983-1991 Studies of Medicine
1986 -1991 Studies of Music
1993 Doctoral thesis
1999 Specialist degree
2004 Venia legendi
Since 2004 Full professor (W3),  University of Music Freiburg and Director of the Freiburg Institute for Musicians' Medicine
Focus of research
Prevention and Health Promotion for Musicians
Music Performance Anxiety
Musicphysiological Basics and Methods for Instrumentalists
Selected publications
Spahn C, Walther JC, Nusseck M. The effectiveness of a multimodal concept of audition training for music students in coping with music performance anxiety. Psychology of Music. 2015; 44:893-909.
Spahn C. Treatment and prevention of music performance anxiety. In: Altenmüller E, Finger S, Boller F. (ed.). Progress in Brain Research. 2015; Vol. 217, Amsterdam Elsevier, pp. 129-140.
Spahn C. Musikergesundheit in der Praxis. Henschel. Leipzig 2015.
Spahn C, Wasmer C, Eickhoff F, Nusseck M. Comparing violinists' body movements while standing, sitting, and in sitting orientations to the right or left of a music stand. Medical Problems of Performing Artists. 2014; 29:86-93.
Spahn C, Richter B, Pöppe J, Echternach M. Physical insights for players of wind instruments. DVD ROM. Helbling 2013.
Research methods
Development of questionaires
3D Motion Capturing
Nexus 10B Bio-feedback-System