Südkamp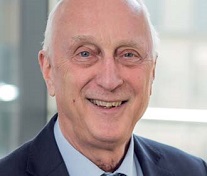 CV
1969-1976 Studies of Electrical Engineering, TU Hannover
1975-1981 Studies of Medicine, Hannover Medical School
1988 Postdoctoral Research Fellowship and Senior Physician of Trauma Surgery, Hannover Medical School
1992-2001 Professor (C3) of Trauma Surgery, Charité – Universitätsmedizin Berlin
Since 2001 Full Professor (C3) and Medical Director, Department of Orthopedics and Traumatology, Medical Center – University of Freiburg
Selected publications
Konrad G, Audigé L, Lambert S, Hertel R, Südkamp NP. Similar outcomes for nail versus plate fi xation of three-part proximal humeral fractures. Clin Orthop Relat Res. 2012; 470(2):602-9.
Salzmann GM, Sah BR, Schmal H, Niemeyer P, Sudkamp NP. Microfracture for treatment of knee cartilage defects in children and adolescents. Pediatr Rep. 2012; 2;4(2):e21.
Niemeyer P, Porichis S, Salzmann G, Südkamp NP. What Patients Expect About Autologous Chondrocyte Implantation (ACI) for Treatment of Cartilage Defects at the Knee Joint. Cartilage. 2012; 3(1):13-9.
Südkamp N, Bayer J, Hepp P, Voigt C, Oestern H, Kääb M, Luo C, Plecko M, Wendt K, Köstler W, Konrad G. Open reduction and internal fi xation of proximal humeral fractures with use of the locking proximal humerus plate. Results of a prospective, multicenter, observational study. J Bone Joint Surg Am. 2009; 91(6):1320-8.
Weiler A, Peters G, Mäurer J, Unterhauser FN, Südkamp NP. Biomechanical properties and vascularity of an anterior cruciate ligament graft can be predicted by contrast-enhanced magnetic resonance imaging. A two-year study in sheep. Am J Sports Med. 2001; 29(6):751-61.