Bengsch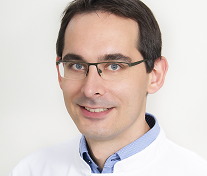 CV
2002-2008 Study of Medicine (Freiburg, London, Philadelphia)
2009-2014 Clnical and research fellow, Department of Medicine II, Medical Center – University of Freiburg
2014-2017 Postdoctorate (DFG fellowship), Institute for Immunology & Parker Institute for Cancer Immunotherapy, University of Pennsylvania, USA
Since 2017 Group leader for Translational Systems Immunology in Hepatogastroenterology, Medical Center – University of Freiburg
Since 2020 Heisenberg Professorship W3 in Translational Systems Immunology in Hepatogastroenterology, Department of Medicine II, Medical Center – University of Freiburg
Focus of research
T cell exhaustion
Immunopathogenesis and Immunotherapy of chronic viral infection, autoimmune diseases and cancer
Systems immunology with a focus on (Imaging) mass cytometry
Selected publications
Schwabenland M, Salié H, Tanevski J, Killmer S, Lago MS, Schlaak AE, Mayer L, Matschke J, Püschel K, Fitzek A, Ondruschka B, Mei HE, Boettler T, Neumann-Haefelin C, Hofmann M, Breithaupt A, Genc N, Stadelmann C, Saez-Rodriguez J, Bronsert P, Knobeloch KP, Blank T, Thimme R, Glatzel M, Prinz M*, Bengsch B*.
Deep spatial profiling of human COVID-19 brains reveals neuroinflammation with distinct microanatomical microglia-T-cell interactions. Immunity. 2021 Jul 13;54(7):1594-1610.e11
Schulien I, Kemming J, Oberhardt V, Wild K, Seidel LM, Killmer S, Sagar, Daul F, Salvat Lago M, Decker A, Luxenburger H, Binder B, Bettinger D, Sogukpinar O, Rieg S, Panning M, Huzly D, Schwemmle M, Kochs G, Waller CF, Nieters A, Duerschmied D, Emmerich F, Mei HE, Schulz AR, Llewellyn-Lacey S, Price DA, Boettler T*, Bengsch B*,

 

Thimme R*, Hofmann M*, Neumann-Haefelin C*
Characterization of pre-existing and induced SARS-CoV-2-specific CD8+ T cells. Nature Medicine. 2021 Jan;27(1):78-85
Bengsch B, Ohtani T, Khan O, Setty M, Manne S, O'Brien S, Gherardini PF, Herati RS, Huang AC, Chang KM, Newell EW, Bovenschen N, Pe'er D, Albelda SM, Wherry EJ.
Epigenomic-Guided Mass Cytometry Profiling Reveals Disease-Specific Features of Exhausted CD8 T Cells. Immunity. 2018 May 15;48(5):1029-1045.e5.
Bengsch B, Johnson AL, Kurachi M, Odorizzi PM, Pauken KE, Attanasio J,  Stelekati E, McLane LM, Paley MA, Delgoffe GM, Wherry EJ.
Bioenergetic insufficiencies due to metabolic alterations are an early driver of CD8 T cell exhaustion. Immunity. 2016 Aug 16;45(2):358-73.
Bengsch B

*,

 

Martin B*, Thimme R.
Restoration of HBV-specific CD8+ T-cell function by PD-1 blockade in inactive carrier patients is linked to T-cell differentiation. J Hepatol. 2014 Dec;61(6):1212-9.