Fischer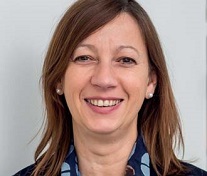 CV
1996-2007 Clinician scientist (Institute for Genetics, Genethon, Centre National de Genotypage, Evry, France, INSERM)
2002 PhD (Science)
2007-2010 Research director INSERM (Institute for Genetics, Centre National de Genotypage, Evry, France)
2007 Habilitation in Biology (University Evry Val d'Essonne, France)
Since 2010 Full Professor of human genetics (W3), University of Freiburg
Focus of research
Genetics of rare genodermatoses such as cornification disorders
Genetics of complexe inherited psoriasis
Selected publications
Radner FPW, Marrakchi, ...Lathrop M, Fischer J. Mutations in CERS3 Cause Autosomal Recessive Congenital Ichthyosis in Humans. Plos Genetics. 2013; 9(6):e1003536.
Tsoi LC, Spain SL, Knight J, ...Fischer J, ... Abecasis GR, Elder JT, Trembath RC. Identification of 15 new psoriasis susceptibility loci highlights the role of innate immunity. Nat Genet. 2012; 44:1341-1348.
Grall A, Guaguère, ...Lathrop M, Galibert F, André C and Fischer J. PNPLA1 mutations cause autosomal recessive congenital ichthyosis in golden retriever dogs and humans. Nat Genet. 2012; 44:140-147.
Nair RP, Duffi n KC, ... Fischer J, ... Bowcock AM, Abecasis GR. Collaborative Association Study of Psoriasis. Genome-wide scan reveals association of psoriasis with IL-23 and NF-kappaB pathways. Nat Genet. 2009; 41:199-204.
Fischer J, Lefèvre C, ...Lathrop M, Salvayre R. The gene encoding adipose triglyceride lipase (PNPLA2) gene is mutated in neutral lipid storage disease with myopathy. Nat Genet. 2007; 39:28-30.
Research methods
Next-Generation Sequencing (NGS) such as Whole-Exome-Sequencing and Multi-Gen-Panel-Sequencing
Cell culture of keratinocytes, 3D-cell-culture
Illumina MiSeq; Ion Proton