Haas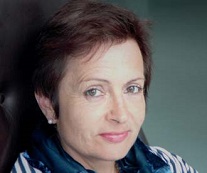 CV
1983 Diploma in Biology,University of Ulm
2001 PhD, LMU Munich
2001 Habilitation, Med. Faculty, University of Freiburg
Since 2004 Full Professor of Exp. Epilepsy (W3), Medical Center – University of Freiburg
Since 2013 Executive Board, Cluster of Excellence BrainLinks-BrainTools
Focus of research
Pathomechanisms of temporal lobe epilepsy
Characterization of malformations of cortical development
Epilepsy-associated plasticity and reorganization in the CNS
Selected publications
Janz P*, Schwaderlapp N*, Heining K*, Häussler U, Korvink JG, von Elverfeldt D, Hennig J, Egert U, LeVan P*, Haas CA*. Early tissue damage and microstructural reorganization predict disease severity in experimental epilepsy severity. eLife. 2017; 6: e25742.

Janz P, Savanthrapadian S, Häussler U, Kilias A, Nestel S, Kretz O, Kirsch M, Bartos M, Egert U, Haas CA. Synaptic remodeling of entorhinal input contributes to an aberrant hippocampal network in temporal lobe epilepsy. Cerebral Cortex. 2017; 27(3):2348-64.
Donkels C, Pfeifer D, Janz P, Huber S, Nakagawa J, Prinz M, Schulze-Bonhage A, Weyerbrock A, Zentner J, Haas CA. Whole transcriptome screening reveals myelination defi cits in dysplastic human temporal neocortex. Cerebral Cortex. 2017; 27(2):1558-1572.

Häussler U, Rinas K, Kilias A, Egert U, Haas CA. Mossy fiber sprouting and pyramidal cell dispersion in the hippocampal CA2 region in a mouse model of temporal lobe epilepsy. Hippocampus. 2016; 26: 577-588.

Chai X*, Münzner G*, Zhao S, Tinnes S, Kowalski J, Häussler U, Young C, Haas CA*, Frotscher M*. Epilepsy-induced motility of differentiated neurons. Cerebral Cortex. 2014; 24:2130-2140.
Research methods
Animal models of temporal lobe epilepsy (TLE)
In vitro models of TLE