Häcker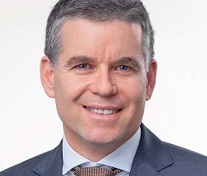 CV
1993-1995 DFG Training Fellowship at the Walter and Eliza Hall Institute of Medical Research (WEHI), Melbourne
1996-2009 Doctor/Scientist (group leader) and Consultant, Institute of Medical Microbiology, TU Munich
1998-2000 Lecturer, Institute of Medical Microbiology, TU Munich
2000-2009 Professor (C3), Institute of Medical Microbiology, Immunology and Hygiene, TU Munich, Germany
Since 2009 Full professor (W3) and Medical Director, Institute of Microbiology and Hygiene, Medical Center - University of Freiburg, Germany
Focus of research
Molecular mechanisms of cell death
Cell death in the immune system, inflammation
Infectious biology of Chlamydia trachomatis
Selected publications
Weber A, Heinlein M, Dengjel J, Alber C, Singh PK, Häcker G. The deubiquitinase Usp27x stabilizes the BH3-only protein Bim and enhances apoptosis. EMBO Rep. 2016; 17(5):724-38.
Schwab L, Goroncy L, …, Hildebrandt GC*, Häcker G*, Zeiser R*. Neutrophil granulocytes recruited upon translocation of intestinal bacteria enhance graft-versus-host disease via tissue damage. Nat Med. 2014; 20(6): 648-54. *Equal contribution.
Gentle IE, Moelter I, Lechler N, Bambach S, Vucikuja S, Häcker G*, Aichele P*. Inhibitors of apoptosis proteins (IAPs) are required for effective T-cell expansion/survival during antiviral immunity in mice. Blood. 2014; 123(5):659-68. *Equal contribution.
Feoktistova M, Geserick P, Kellert B, Dimitrova DP, Langlais C, Hupe M, Cain K, MacFarlane M, Häcker G, Leverkus M. cIAPs block Ripoptosome formation, a RIP1/caspase-8 containing intracellular cell death complex differentially regulated by cFLIP isoforms. Mol Cell. 2011; 43(3):449-63.
Paschen SA, Christian JG, Vier J, Schmidt F, Walch A, Ojcius DM, Häcker G. Cytopathicity of Chlamydia is largely reproduced by expression of a single chlamydial protease. J Cell Biol. 2008; 182(1):117-27.