Meisinger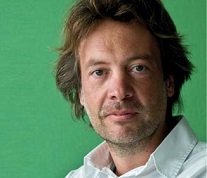 CV
1986-1993 Diploma studies in Chemistry
1993-1997 PhD at the Institute of Anatomy and Cell Biology, University of Freiburg
1998-2000 Postdoc at the Institutes of Anatomie and Cell Biology and Biochemistry and Molecularbiology, University of Freiburg
2000-2009 Group leader at the Institute of Biochemistry and Molecularbiology, University of Freiburg; 2007 Habilitation in Biochemistry and Molecularbiology
2008/2015 Calls for Professorships/Chair positions at the Universities of Mainz, Marburg, Düsseldorf and Graz
Since 2009 Professor  (W2) of Biochemistry and since 2015 Full Professor (W3) of Biochemistry, University of Freiburg
2010-2012 Visiting Professor at the University of Bern, Switzerland
Focus of research
Functional proteomics in mitochondria
Signaltransduction in mitochondria
Proteolysis and protein quality control in mitochondria
Selected publications
Vögtle FN, Keller M, Taskin AA, Horvath SE, Guan XL, Prinz C, Opalińska M, Zorzin C, van der Laan M, Wenk MR, Schubert R, Wiedemann N, Holzer M, Meisinger C. The fusogenic lipid phosphatidic acid promotes the biogenesis of mitochondrial outer membrane protein Ugo1. J Cell Biol. 2015; 210(6):951-60.
Harbauer AB, Opalińska M, Gerbeth C, Herman JS, Rao S, Schönfisch B, Guiard B, Schmidt O, Pfanner N, Meisinger C. Mitochondria. Cell cycle-dependent regulation of mitochondrial preprotein translocase. Science. 2014; 346(6213):1109-13.
Mossmann D, Vögtle FN, Taskin AA, Teixeira PF, Ring J, Burkhart JM, Burger N, Pinho CM, Tadic J, Loreth D, Graff C, Metzger F, Sickmann A, Kretz O, Wiedemann N, Zahedi RP, Madeo F, Glaser E, Meisinger C. Amyloid-β peptide induces mitochondrial dysfunction by inhibition of preprotein maturation. Cell Metab. 2014; 20(4):662-9.
Schmidt O, Harbauer AB, Rao S, Eyrich B, Zahedi RP, Stojanovski D, Schönfisch B, Guiard B, Sickmann A, Pfanner N, Meisinger C. Regulation of mitochondrial protein import by cytosolic kinases. Cell. 2011; 144(2):227-39.
Vögtle FN, Wortelkamp S, Zahedi RP, Becker D, Leidhold C, Gevaert K, Kellermann J, Voos W, Sickmann A, Pfanner N, Meisinger C. Global analysis of the mitochondrial N-proteome identifies a processing peptidase critical for protein stability. Cell. 2009; 139(2):428-39.