Michels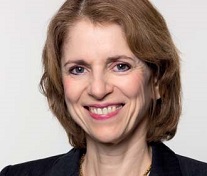 CV
2000-2002 Assistant Professor of Obstetrics, Gynecology, and Reproductive Biology, Harvard Medical School, Boston, USA
2003-2015 Associate Professor of Obstetrics, Gynecology, and Reproductive Biology, Harvard Medical School, Boston, USA
Since 2008 Full Professor of Cancer Epidemiology (W3), Medical Center - University of Freiburg
Since 2013 Director, Institute for Prevention and Cancer Epidemiology, Medical Center - University of Freiburg
Focus of research
German National Cohort Study Center
Influence of diet on health
Epigenetic Epidemiology
Prevention of breast and colorectal cancer
Selected publications
van Otterdijk SD, Michels KB. Transgenerational epigenetic inheritance in mammals: how good is the evidence? FASEB J. 2016; 30:2457-65.
Barrow TM, Barault L, Ellsworth RE, Harris HR, Binder Am, Valente AL, Shriver CD, Michels KB. Aberrant methylation of imprinted genes is associated with negative hormone receptor status in invasive breast cancer. Int J Cancer. 2015; 137:537-47.
Michels KB, Binder AM, Dedeurwaerder S, Epstein CB, Greally JM, Gut I, Houseman EA, Izzi B, Kelsey KT, Meissner A, Milosavljevic A, Siegmund KD, Bock C, Irizarry RA. Recommendations for the design and analysis of epigenome-wide association studies. Nature Methods. 2013; 10:949-955.
Osterhues A, Holzgreve W, Michels KB. Shall we put the world on folate? Lancet. 2009; 374:959-61.
Michels KB, zur Hausen H. HPV vaccine for all. Lancet. 2009; 374:268-70.