Michels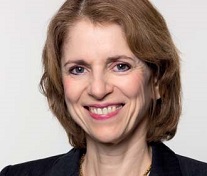 CV
2000-2002 Assistant Professor of Obstetrics, Gynecology, and Reproductive Biology, Harvard Medical School, Boston, USA
2003-2015 Associate Professor of Obstetrics, Gynecology, and Reproductive Biology, Harvard Medical School, Boston, USA
Since 2008 Full Professor of Cancer Epidemiology (W3), Medical Center - University of Freiburg
Since 2013 Director, Institute for Prevention and Cancer Epidemiology, Medical Center - University of Freiburg
Focus of research
German National Cohort Study Center
Influence of diet on health
Epigenetic Epidemiology
Prevention of breast and colorectal cancer
Importance of the microbiome for health and disease

Lifestyle factors influencing the microbiome
Selected publications
Stiemsma LT, Nakamura RE, Nguyen JG, Michels KB. Does Consumption of Fermented Foods Modify the Human Gut Microbiota? J Nutr. 1. Juli 2020;150(7):1680–92.
Leseva MN, Binder AM, Ponsonby A-L, Vuillermin P, Saffery R, Michels KB, et al. Differential gene expression and limited epigenetic dysregulation at the materno-fetal interface in preeclampsia. Hum Mol Genet. Jan 15 2020;29(2):335–50.
Stiemsma LT, Michels KB. The Role of the Microbiome in the Developmental Origins of Health and Disease. Pediatrics. 2018 Apr;141(4):e20172437
Michels KB, Binder N, Courant F, Franke AA, Osterhues A. Urinary excretion of sex steroid hormone metabolites after consumption of cow milk: a randomized crossover intervention trial. Am J Clin Nutr. 2019 Feb 1;109(2):402-410.
Skierka AS, Michels KB. Ethical principles and placebo-controlled trials - interpretation and implementation of the Declaration of Helsinki's placebo paragraph in medical research. BMC Med Ethics. 2018 Mar 15;19(1):24.