Michael Köttgen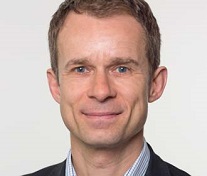 CV
1997-1998 Residency, Department of Medicine, Medical Center – University of Freiburg
1998-2004 Postdoctoral Fellow, Institute of Physiology and Department of Medicine, University of Freiburg
2004-2009 Postdoc - Research Associate, Department of Biological Chemistry, Johns Hopkins University, Baltimore, USA
2010 Adjunct Professor, Department of Medicine, Johns Hopkins University, School of Medicine, Baltimore, USA
Since 2010 Full Professor (W3), Department of Medicine IV, Medical Center – University of Freiburg
Focus of research
Molecular pathogenesis of hereditary kidney disease
Signal transduction
Selected publications
Hofherr A, Köttgen M. Polycystic kidney disease: Cilia and mechanosensation revisited. Nat Rev Nephrol 12, 2016; 318-319.
Hofherr A, Wagner CJ, Watnick T, Köttgen M. Targeted rescue of a polycystic kidney disease mutation by lysosomal inhibition. Kidney Int. 2016; 89,949-955.
Hofherr A, Wagner C, Fedeles S, Somlo S, Köttgen M. N-glycosylation determines the abundance of the transient receptor potential channel TRPP2. J Biol Chem. 2014; 289, 14854-14867.
Wegierski T, Steffl D, Kopp C, Tauber R, Buchholz B, Nitschke R, Kuehn EW, Walz G, Köttgen M. TRPP2 channels regulate apoptosis through the Ca2+ concentration in the endoplasmic reticulum. EMBO J. 2009; 28, 490-499.
Woodward OM, Köttgen A, Coresh J, Boerwinkle E, Guggino WB, Köttgen M. Identification of a urate transporter, ABCG2, with a common functional polymorphism causing gout. Proc Natl Acad Sci USA. 2009; 106,10338-10342.
Research methods
Drosophila genetics
Live imaging - electrophysiology
Genome editing