Nelson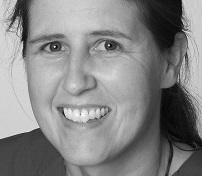 Prof. Dr.
Katja Nelson
Department of Oral and Maxillofacial Surgery
CV
Dental School, Free University Berlin
Training Oral Surgery, Clinic for Oral- and Maxillofacial Surgery, Charité Campus Virchow, Humboldt University, Berlin
PhD, Charité Campus Virchow, Humboldt Universität Berlin
Since 2017 Full Professor (W3) of Translational Implantology, Department of Oral and Maxillofacial Surgery Regional Plastic Surgery, Medical Center - University of Freiburg
Focus of research
Implant hardware and non-ionizing imaging of diagnostics in Implantology
Rehabilitation of patients with severe defects of the soft-and hard tissue
Bone augmentation: Physiology of bone transplants
Selected publications
Fretwurst T, Nelson K, Tarnow D, Wang HL, Giannobile VW. Is Metal Particle Release Associated with Peri-Implant Bone Destruction? An Emerging Concept. J Dent Res. 2017; 22034517740560. doi: 10.1177/0022034517740560. [Epub ahead of print].
Flügge T, Ludwig U, Hövener J, Eisenbeiss A, Schmelzeisen R, Hennig J, Nelson K. Magnetic resonance imaging of intraoral hard and soft tissues using an intraoral coil and FLASH sequences. European Radiology. 2016; 26(12):4616-4623.
Blum K, Wiest W, Fella C, Balles A, Dittmann J, Rack A, Maier D, Thomann R, Spies BC, Kohal RJ, Zabler S, Nelson K. Fatigue induced changes in conical implant-abutment connections. Dent Mater. 2015;31(11):1415-26.
Fretwurst T, Nack C, Al-Ghrairi Mohammed, Raguse JD, Stricker A, Schmelzeisen R, Nelson K, Nahles S. Long-term retrospective evaluation of the peri-implant bone level in onlay grafted patients with iliac bone from the anterior superior iliac crest. J Craniomaxillofac Surg. 2015;43(6):956-60.
Duttenhoefer F, Nack C, Doll C, Raguse JD, Hell B, Stricker A, Nelson K, Nahles S. Long-term peri-implant bone level changes of non-vascularized fibula bone grafted edentulous patients. J Craniomaxillofac Surg. 2015;43(5):611-5.
Research methods