Reinhard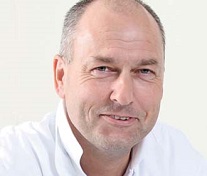 CV
Since 2003 Full Professor (C4) and Medical Director, Eye Center, Medical Center - University of Freiburg
Focus of research
Anterior segment eye surgery, corneal surgery (all types of corneal transplantation, penetrating and lamellar procedures, limbal stem cell transplantation and amniotic membrane transplantation)
Cataract and glaucoma surgery
Selected publications
Lang SJ, Böhringer D, Geerling G, Reinhard T. Long-term results of allogenic penetrating limbo-keratoplasty: 20 years of experience. Eye (Lond). 2017; 31(3):372-378.
Lapp T, Hildebrand A, Böhringer D, Betancor PK, Schlunck G, Reinhard T. Optimizing rejection readouts in a corneal allograft transplantation model. Mol Vis. 2016; 22:1248-1255.
Daniel MC, Böhringer D, Maier P, Eberwein P, Birnbaum F, Reinhard T. Comparison of Long-Term Outcomes of Femtosecond Laser-Assisted Keratoplasty with Conventional Keratoplasty. Cornea. 2016; 35(3):293-8.
Gasser L, Biermann J, Reinhard T. New posterior chamber phakic intraocular lens for high myopia: three-year results. J Cataract Refract Surg. 2015; 41(8):1610-5.
Heinzelmann S, Maier P, Böhringer D, Hüther S, Eberwein P, Reinhard T. Cystoid macular oedema following Descemet membrane endothelial keratoplasty. Br J Ophthalmol. 2015; 99(1):98-102.
Research methods
Femtosecondlaser for corneal surgery
Nanoindenter for studying tissue biomechanics
In vivo and in vitro models of corneal transplant rejection