Richter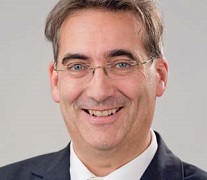 CV
1984-1992 Studies of Medicine
1986-1991 Studies of Music
1992 Doctoral thesis
2002 Venia legendi
Since 2006 Full Professor (W3) and Director of the Freiburg Institute for Musicians' Medicine, Medical Center – University of Freiburg
Focus of research
Voice Physiology

Hearing Protection in Musicians
Selected publicatios
Burdumy M, Traser L, Richter B, Echternach M, Korvink JG, Hennig J, Zaitsev M. One-Second Magnetic Resonance Imaging of a Three-Dimensional Vocal Tract to Measure Dynamic Articulator Modifi cations. Journal of Magnetic Resonance Imaging. 2016; doi: 10.1002/jmri.25561.
Richter B. Bildgebende Diagnostik: Video-Laryngo-Stroboskopie, Hochgeschwindigkeitsglottografie, dynamische Kernspintomografie. Sprache Stimme Gehör. 2016; 40(04):168-172.
Richter B, Nusseck M, Spahn C, Echternach M. Effectiveness of a voice training program for student teachers on vocal health. Journal of Voice. 2016; 30:452-459.
Echternach M, Burk F, Burdumy M, Traser L, Richter B. Morphometric Differences of Vocal Tract Articulators in Different Loudness Conditions in Singing. PLoS One. 2016; 11(4):e0153792.
Richter B, Zander M, Hohmann B, Spahn C. Gehörschutz bei Musikern. HNO. 2011; 59(6):538-546.
Research methods
Dynamic MRI (in cooperation with the Dept. of Radiology · Medical Physics)
Highspeed glottography