Rolauffs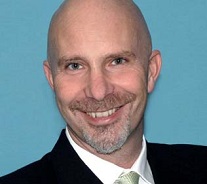 CV
2000-2002 Postdoctoral Research Fellowship, Rush University Medical Center, Department of Biochemistry, Prof. Klaus Kuettner's laboratory, Chicago, Illinois, United States
2003-2005 Postdoctoral Research Fellowship, Massachusetts Institute of Technology (MIT), Center for Biomedical Engineering, Prof. Alan Grodzinsky's laboratory, Cambridge, Massachusetts, United States
2008-2016 Laboratory Head, University of Tuebingen, BG Trauma Center, Laboratory for Molecular Biomechanics, Tuebingen, Germany
2012-2016 Assistant Director, University of Tuebingen, Siegfried-Weller-Institute for Trauma Research, BG Trauma Center, Tuebingen, Germany
Since 2016 Full Professor of Tissue Replacement (W3), Department of Orthopedics and Traumatology, Laboratory for Cell & Tissue Engineering, Medical Center – University of Freiburg
Focus of research
Engineering of defined cell geometries via biophysical stimuli, relevant for the biomaterial- and biomechanical-assisted control of primary and progenitor cells
Visualization, quantification, interpretation and mechanisms of the spatial organization of cells within the native tissue, relevant for the early diagnosis of degenerative and traumatic changes and for biological surrogate tissues
Mechano-biology of cells, tissues, and bio-artificial surrogate tissues, relevant for understanding biomechanical (over-)loads as biophysical stimuli /trauma mechanisms, and for developing regenerative therapies
Selected publications
Uynuk-Ool T et al. The geometrical shape of mesenchymal stromal cells measured by quantitative shape descriptors is determined by the stiffness of the biomaterial and by cyclic tensile forces. J Tissue Eng Regen Med. 2017; doi: 10.1002/term.2263.
Rothdiener M et al. Stretching human mesenchymal stromal cells on stiffnesscustomized collagen type I generates a smooth muscle marker profi le without growth factor addition. Sci Rep. 2016; 6:35840.
Felka T et al. Loss of spatial organization and destruction of the pericellular matrix in early osteoarthritis in vivo and in a novel in vitro methodology. Osteoarthritis Cartilage. 2016; 24:1200-1209.
Aicher WK, Rolauffs B. The spatial organization of joint surface chondrocytes: review of its potential roles in tissue functioning, disease, and early pre-clinical diagnosis of osteoarthritis. Ann Rheum Dis. 2014; 73(4):645-53.