Schachtrup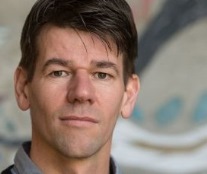 CV
1994-1999 Biology Studies (Diploma Degree), University of Münster
2000-2003 Dissertation in the lab of Prof. F. Spener, Institute of Biochemistry Münster
2004 Visiting Scientist, Tohoku University, Sendai, Japan
2005-2008 Postdoctoral Scientist, University of California, San Diego, USA
2008-2010 Postdoctoral Scientist, Gladstone Institute of Neurological Disease, San Francisco, USA
2010-2017 Group leader, Institute of Anatomy and Cell Biology, University of Freiburg
Since 2017 Heisenberg Professor (W3) of Anatomy focusing on experimental neuroregeneration, University of Freiburg
Focus of research
Coagulation cascade and fibrinolytic system in CNS disease
Molecular mechanisms of astrocyte activation and scar formation
Neural stem cells in neuronal regeneration
Selected publications
Pfurr S, Chu Y-H, Bohrer C, Greulich F, Beattie R, , Mammadzada K, Hils M, Arnold SJ, Taylor V, Schachtrup K, Uhlenhaut HN, Schachtrup C. The E2A splice variant E47 regulates the differentiation of projection neurons via p57(KIP2) during cortical development. Development. 2017; 144:3917-3931.
Bohrer C, Pfurr S, Mammadzada K, Schildge S, Plappert L, Hils M, Pous L, Rauch K, Dumit V, Pfeifer D, Dengjel J, Kirsch M, Schachtrup K, Schachtrup C. The balance of Id3 and E47 determines neural stem/precursor cell differentiation into astrocytes. EMBO J. 2015; 34:2804-19.
Schachtrup C, Ryu JK, Mammadzada K, Khan AS, Carlton PM, Perez A, Christian F, Le Moan N, Perez A, Vagena E, Baeza-Raja B, Rafalski V, Chan JP, Nitschke R, Houslay MD, Ellisman MH, Wyss-Coray T, Palop JJ, Akassoglou K. Nuclear pore complex remodeling by the cleaved p75 neurotrophin receptor regulates TGF-beta signaling and astrocyte scar formation. Nat Neurosci. 2015; 18:1077-80.
Schachtrup C, Ryu JK, Helmrick M, Vagena E, Galanakis DK, Degen JL, Margolis RU, Akassoglou K. Fibrinogen triggers astrocyte scar formation by promoting availability of active TGF-β after vascular damage. J Neurosci. 2010; 30:5843-5854.
Schachtrup C, Lu P, Jones LL, Lee JK, Lu J, Sachs BD, Zheng B, Akassoglou K. Fibrinogen inhibits neurite outgrowth via beta3 integrin-mediated phosphorylation of the EGF receptor. Proc Natl Acad Sci USA. 2007; 104:11814-11819.
Research methods
STED microscopy
Animal models of CNS disorders