Schläpfer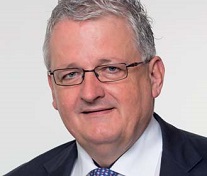 CV
Completion of past graduate education in Baltimore, USA
Since 1994 Associate Professor, Department of Psychiatry and Behavioral Sciences, The Johns Hopkins University, Baltimore
1997-2003 Director of Research and Chief Physician, Department of Psychiatry-Outpatients, University of Bern, Switzerland
2003-2016 Deputy Director, Department of Psychiatry and Psychotherapy, University of Bonn
Since 2016 Full Professor (joint appointment), Department of Psychiatry, University of Florida (Gainesville)
Since 2016 Full Professor of Interventional Biological Psychiatry (W3), Medical Center – University of Freiburg
Focus of research
Development of new methods of neuromodulation for the therapy of treatment resistant Depression (TRD)
Improvement in the understanding of the neurobiology of affective disorders by using methods of neuromodulation
Development of a patient-based learning (PBL) course for medical students in the subject of Psychiatry
Selected publications
Schlaepfer TE. Deep Brain Stimulation for Major Depression-Steps on a Long and Winding Road. Biol Psychiatry. 2015;78(4):218-219. doi:10.1016/j.biopsych.2015.06.020.
Schlaepfer TE, Bewernick BH, Kayser S, Mädler B, Coenen VA. Rapid effects of deep brain stimulation for treatment-resistant major ' depression. Biol Psychiatry. 2013; 73(12):1204-12.
Schlaepfer TE, Fins JJ. Deep brain stimulation' and the neuroethics of responsible publishing: when one is not enough. JAMA. 2010;303(8):775-6.
Lieb K, Schlaepfer TE. Deep-brain stimulation for Parkinson's disease. N Engl J Med. 2006; 355(21):2256.
Schlaepfer TE, Lieb K. Deep brain stimulation for treatment of refractory depression. Lancet. 2005; 366(9495):1420-2.