Schlett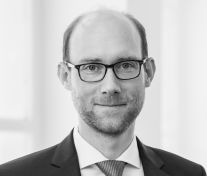 CV
Master of Public Health (MPH), Harvard School of Public Health, Boston, USA as well as medical degree (MD), Medical School, University Witten/Herdecke, Germany
Instructor in Radiology in the Cardiac MR PET CT Program, Massachusetts General Hospital, Harvard Medical School, Boston, USA
Senior physician, Department of Diagnostic and Interventional Radiology, University Hospital Heidelberg
since 2019, Deputy Medical Director, Department of Diagnostic and Interventional Radiology, Medical Center – University of Freiburg
since 2022 Professorship for Cardiothoracic Imaging and Medical Director of the Campus Heart Center Bad Krozingen, Department for Diagnostic and Interventional Radiology, Medical Center – University of Freiburg
Focus of research
Cardiovascular Imaging using CT und MRI
Thoracic Multimodality Imaging
Population-based Imaging and the German National Cohort (NAKO)ardiovascular Imaging
Selected publications
Krüchten RV, Rospleszcz S, Lorbeer R, Hasic D, Peters A, Bamberg F, Schulz H, Karrasch S, Schlett CL. Whole-Body MRI-Derived Adipose Tissue Characterization and Relationship to Pulmonary Function Impairment. Tomography. 2022;8(2):560-569
Schlett CL, Lorbeer R, Arndt C, Auweter S, Machann J, Hetterich H, Linkohr B, Rathmann W, Peters A, Bamberg F. Association between abdominal adiposity and subclinical measures of left-ventricular remodeling in diabetics, prediabetics and normal controls without history of cardiovascular disease as measured by magnetic resonance imaging: results from the KORA-FF4 Study. Cardiovasc Diabetol. 2018;17(1):88.
Schlett CL, Hendel T, Hirsch J, Weckbach S, Caspers S, Schulz-Menger J, Ittermann T, von Knobelsdorff-Brenkenhoff F, Ladd SC, Moebus S, Stroszczynski C, Fischer B, Leitzmann M, Kuhl C, Pessler F, Hartung D, Kemmling Y, Hetterich H, Amunts K, Günther M, Wacker F, Rummeny E, Kauczor HU, Forsting M, Völzke H, Hosten N, Reiser MF, Bamberg F. Quantitative, Organ-Specific Interscanner and Intrascanner Variability for 3 T Whole-Body Magnetic Resonance Imaging in a Multicenter, Multivendor Study. Invest Radiol. 2016;51(4):255-65
Schlett CL, Ferencik M, Celeng C, Maurovich-Horvat P, Scheffel H, Stolzmann P, Do S, Kauczor HU, Alkadhi H, Bamberg F, Hoffmann U. How to assess non-calcified plaque in CT angiography: delineation methods affect diagnostic accuracy of low-attenuation plaque by CT for lipid-core plaque in histology. Eur Heart J Cardiovasc Imaging. 2013;14(11):1099-105
Schlett CL, Banerji D, Siegel E, Bamberg F, Lehman SJ, Ferencik M, Brady TJ, Nagurney JT, Hoffmann U, Truong QA. Prognostic value of CT angiography for major adverse cardiac events in patients with acute chest pain from the emergency department: 2-year outcomes of the ROMICAT trial. JACC Cardiovasc Imaging. 2011;4(5):481-91.
Research methods
Computed Tomography
Magnetic resonance imaging
Artificial intelligence (AI)