Schmelzeisen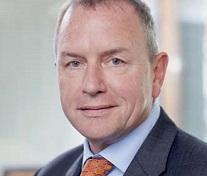 CV
1976-1983 Studies of Dentistry and Medicine, University of Mainz
Since 1997 Full Professor (C4) and Medical Director, Department of Oral and Maxillofacial Surgery,  Medical Center – University of Freiburg
Since 1999 Member of the Maxillofacial Expert Group of the AO Foundation
Since 2004 Fellow of the Royal College of Surgeons, London (FRCS)       
Since 2012 Member of Board of Directors of the Medical Center – University of Freiburg
Focus of research
Virtual Surgical Planning
Preformed Implants / Osteosynthesis
Biomaterials
Selected publications
Flügge T, Hövener JB, Ludwig U, Eisenbeiss AK, Spittau B, Hennig J, Schmelzeisen R, Nelson K. Magnetic resonance imaging of intraoral hard and soft tissue using an intraoral coil and FLASH sequences. Eur J Radiol. 2016; 26(12):4616-4623.
Bittermann G, Ermer M, Voss P, Duttenhoefer F, Zimmerer R, Schmelzeisen R, Metzger M. Comparison of virtual and titanium clip marking of tumour resection margins for improved radiation planning in head and neck cancer surgery. Int J Oral Max Surg. 2015; 44(12):1468-1473.
Sauerbier S, Giessenhagen B, Gutwerk W, Rauch P, Xavier S, Oshima T, Nagursky H, Gutwald R, Schmelzeisen R. Bone marrow aspirate concentrate used with bovine bone mineral to reconstruct vertical and horizontal mandibular defects: report of two techniques. Int J Oral Max Impl. 2013; 28(5):e310-e314.
Schmelzeisen R, Gutwald R, Oshima T, Nagursky H, Vogeler M, Sauerbier S. Making bone II: maxillary sinus augmentation with mononuclear cells-case report with a new clinical method. Brit J Oral Max Surg. 2011; 49(6):480-2.
Schmelzeisen R, Cienfuegos-Monroy R, Schön R, Chen CT, Cunningham L, Goldhahn S. Patient benefit from endoscopically assisted fixation of condylar neck fractures - a randomized controlled trial. J Oral Maxil Surg. 2009; 67(1):147-158.