Zeiser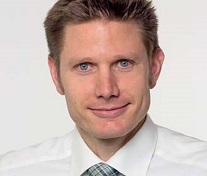 CV
1995-2001 Medical School of University of Freiburg, Tel Aviv and South Florida
2001-2004 Residency and Fellowship in Medicine, Department of Hematology, Oncology and Stem Cell Transplantation, Medical Center – University of Freiburg
2005-2007 Postdoctoral Research Fellow at the Department of BMT (Prof. Negrin) at Stanford University, Stanford, USA
2010 Postdoctoral thesis (Habilitation) in Internal Medicine, Title "Immune regulation after allogeneic hematopoietic cell transplantation", University of Freiburg; Senior physician
Since 2013 Full Professor (W3), Heisenberg
Since 2016 Head of the Section of Tumor immunology and Immune modulation, Medical Center – University of Freiburg
Focus of research
Allogeneic hematopoietic stem cell transplantation
Tumor immunology and Signaling
Molecular imaging
Selected publications
Zeiser R, Burchert A, Lengerke C, Verbeek M, Maas-Bauer K, Metzelder SK, Spoerl S, Ditschkowski M, et al. Ruxolitinib in corticosteroid-refractory graft-versus-host disease after allogeneic stem cell transplantation: a multicenter survey. Leukemia. 2015; 29:2062-8.
Schwab L, Goroncy L, Palaniyandi S, ... Häcker G, Zeiser R. Neutrophil granulocytes recruited upon translocation of intestinal bacteria enhance GvHD via tissue damage. Nat Med. 2014; 20:648-54.
Yaktapour N, Meiss F, Mastroianni J, ... Duyster J, Zirlik K, Brummer T, Zeiser R. BRAF inhibitor-associated ERK activation drives development of chronic lymphocytic leukemia. J Clin Invest. 2014; 124:5074-84.
Jankovic D, Ganesan J, Bscheider M, ... Poeck H, Contassot E, Zeiser R. The Nlrp3 infl ammasome regulates acute graft-versushost disease. J Exp Med. 2013; 210:1899-910.
Wilhelm K, Ganesan J, Müller T, ..., Finke J, Idzko M, Zeiser R. Graft-versus-host disease is enhanced by extracellular ATP activating P2X(7)R. Nat Med. 2010; 16:1434-8.
Research methods
Molecular imaging, IVIS Lumina