Just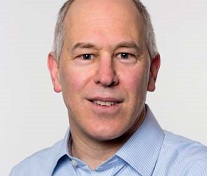 CV
1985-1992 Medical School in Freiburg and Heidelberg
1988-1992 Dissertation, Institut f. Physiologie u. Pathophysiologie, University of Heidelberg
1994-2000 Habilitation, Institut f. Physiologie u. Pathophysiologie, University of Heidelberg
2000-2008 Research Instructor, Dept. of Cell & Molecular Physiology, University of North Carolina at Chapel Hill, USA
Since 2008 Temporary professorship, Institute of Physiology, University of Freiburg
Focus of research
Renal Hemodynamics, Renal Autoregulation, Glomerular Filtration Rate
Vascular Regulation
Integrative Cardiovascular Control
Selected publications
Dautzenberg M, Kahnert A, Stasch JP, Just A. Role of Soluble Guanylate Cyclase in Renal Hemodynamics and Autoregulation in the Rat. Am J Physiol Renal Physiol. 2014; 307:F1003-F1012.
Dautzenberg M, Just A. Temporal Characteristics of Nitric Oxide-, Prostaglandin-, and EDHF-Mediated Components of Endothelium-Dependent Vasodilation in the Kidney. Am J Physiol Regul Integr Comp Physiol. 2013; 305:R987-R998.
Dautzenberg M, Keilhoff G, Just A. Modulation of the Myogenic Response in Renal Blood Flow Autoregulation by NO Depends on eNOS, but not nNOS or iNOS. J Physiol. 2011; 589:4731–4744.
Just A, Kurtz L, DeWit C, Wagner C, Kurtz A, Arendshorst WJ. Connexin 40 mediates tubuloglomerular feedback contribution to renal blood fl ow autoregulation. J Am Soc Nephrol 2009; 20:1577-1585.
Just A. The mechanisms of renal blood flow autoregulation. Dynamics and contributions. (Invited review). Am J Physiol Regul Integr Comp Physiol. 2007; 292:R1-R17.
Research methods
Measurements of arterial pressure, perfusion and glomerular filtration rate in anesthetized rats and mice
Drug application systemically and selectively into the left renal artery
Computer-assisted time series analysis in time and frequency domain