Kugler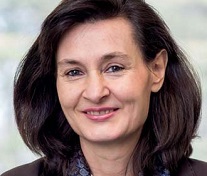 CV
2000 University of Calgary, Nursing School, Family Nursing Unit
2001-2010 Hannover Medical School, Clinic for Cardiothoracic-, Transplant- and Vascular Surgery, and Integrated Research and Treatment Center Transplantation
2007 University of California, San Francisco, Nursing School, Dep. Physiological Nursing
2010-2016 Faculty of Health, Dep. Nursing Science, University of Witten/ Herdecke
Since 2016 Full Professor of Nursing Science (W3), University of Freiburg
Focus of research
Patient-centered outcome research
Chronicity Research
Working conditions in Nursing
Selected publications
Kugler C, Akca S, Einhorn I, Rebafka A, Russell CL. German transplant nurses work environment - a cross-sectional multi-center study. Ann Transplant. 2016; 21:550-7.
Coleman B, Blumenthal N, Currey J, Dobbels F, Velleca A, Grady KL, Kugler C, Murks C, Ohler L, White- Williams C, Sumbi C, Luu M, Dark J, and Kobashigawa J. Cardiothoracic Transplant Nursing: A Consensus on the Current Nursing Practice in Heart and Lung Transplantation. J Heart Lung Transplant. 2015; 34(2):139-48.
Kugler C, Bara C, von Waldthausen T, Einhorn I, Haastert B, Fegbeutel C, and Haverich A. Impact of depression symptoms on quality of life and chronic artery vasculopathy: a cohort study in heart transplant patients. J Psychosom Res. 2014; 77(2):128-134.
Kugler C, Gottlieb J, Warnecke G, Schwarz A, Weissenborn K, Barg-Kock H, Bara C, Einhorn I Haverich A, and Haller H. Health-related Quality of life after solid organ transplantation: a prospective, multi-organ cohort study. Transplantation. 2013; 96(3):316-323.
Kugler C, Geyer S, Gottlieb J, Simon A, Haverich A, Dracup K. Symptom Experience after Solid Organ Transplantation - a systematic review. J Psychosomatic Research. 2009; 66(2):101-110.
Research methods
Psychometrics of PRO-assessment instruments