Letzkus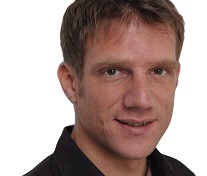 CV
2008 Ph.D. in Medial Sciences at the John Curtin School of Medical Research, Australian National University, Canberra, Australia
2007-2013 Postdoctoral Fellow and Independent SNSF Ambizione Investigator at the Friedrich Miescher Institute for Biomedical Research, Basel, Switzerland
2013 ERC Starting Grant, Pfizer Prize, Frutiger Foundation University Prize
2013-2020 Max-Planck Research Group Leader at the MPI for Brain Research, Frankfurt/Main
Seit 2020 DFG Heisenberg Professorship at the Faculty of Medicine, University of Freiburg
Focus of research
Neuronal Circuits underlying memory and attention
Foundations of (mal)adaptive fear memory in neocortex
The neocortical inhibitory system in rodents and humans
Selected publications
Pardi MB, Vogenstahl J, Dalmay T, Spano T, Pu D, Naumann LB, Sprekeler H, Letzkus JJ.
A thalamo-cortical top-down circuit for associative memory.

Science.

2020. 370. 844-848.
Dalmay T, Abs E, Poorthuis RB, Hartung J, Pu D, Onasch S, Lozano YR, Signoret-Genest J, Tovote P, Gjorgjieva J, Letzkus JJ.
A critical role for neocortical processing of threat memory.

Neuron

. 2019. 104. 1180-1194.
Abs E, Poorthuis RB, Apelblat D, Muhammad K, Pardi MB, Enke L, Kushinsky D, Pu D, Eizinger MF, Conzelmann K-K, Spiegel I, Letzkus JJ.
Learning-related plasticity in dendrite-targeting layer 1 interneurons.

Neuron

. 2018. 100. 684-699.
Poorthuis RB, Muhammad K, Wang M, Verhoog MB, Junek S, Wrana A, Mansvelder HD, Letzkus JJ.
Rapid Neuromodulation of Layer 1 Interneurons in Human Neocortex.

Cell Reports

. 2018. 23. 951-958.
Research methods
2-photon calcium imaging of neurons and subcellular structures during behavior
Novel transgenic mouse lines for selective targeting of identified neuron types
Electrophysiology of identified neuron types in human neocortex