Baltas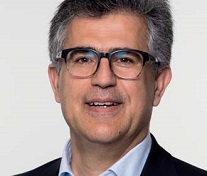 CV
1978-1983 Studies of Physics, University of Athens, Greece. IKY grant by the Greek government during the first 3 years
1983-1988 Postgraduate studies and doctorate, University of Heidelberg, Radiology Center, Physics Department.
1985-1987 Grant by the German Academic Exchange Service (DAAD) for doctoral studies, University of Heidelberg
1996 Award of academic title "Adjunct Research Associated University Professor" in Medical Physics & Engineering, National Technical University of Athens (NTUA), Institute of Communications and Computer Systems (ICCS)
2011 Associate Professor (W2) of Medical Radiation Physics, University of Erlangen-Nurnberg
2015 Full Professor (W3) and Head of Medical Physics Division, Department of Radiation Oncology, Medical Center – University of Freiburg
Focus of research
Inverse optimization and inverse planning in interventional radiation oncology
Biological models (TCP, NTCP) for the optimization and individualization of radiation therapy
Application of Monte Carlo simulation methods for dosimetry of low, medium and high energy photon radiation
Selected publications
Mavroidis P, ... Baltas D. Comparison of different fractionation schedules toward a single fraction in HDR brachytherapy as monotherapy for low-risk prostate cancer using 3D radiobiological models. Int. J. Rad. Oncol. Biol. Phys. 2014; Vol. 88, No. 1, 216-223, 2014.
Baltas D et al. A radiobiological investigation on dose and dose rate for permanent implant brachytherapy of breast using 125I and 103Pd sources. Med. Phys. 2010; 37, No 6, 2572-2586.
Milickovic N, Lahanas M, Papagianopoulou M, Zamboglou N, Baltas D. Multiobjective anatomy-based dose optimization for HDRbrachytherapy with constraint free deterministic algorithms. Phys. Med. Biol. 2002; 47(13), 2263-2280.
Cotrutz C, Lahanas M, Kappas C, Baltas, D. A Multiobjective Gradient-based dose Optimization Algorithm for External Beam Conformal Radiotherapy. Phys. Med. Biol. 2001; 46, 2161-2175.
Baltas D et al. A Conformal Index (COIN) to Evaluate Implant Quality and Dose Specifi cation in Brachytherapy. Int. J. Rad. Oncol. Biol. Phys. 1998; Vol. 40, No 2, 515-524.
Research methods
Multi-objective optimization and inverse planning
Monte Carlo simulation