Beck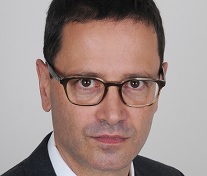 CV
1991-1998 Medical School Munich (LMU) and Boston (Harvard)
1999-2000 Institute for surgical research, LMU Munich
2000-2008 Dept. of Neurosurgery, University of Frankfurt
2008-2017 Dept. of Neurosurgery, INSEL-Spital, University Bern, CH
Since 2017 Full Professor (W3) and Medical Director, Department of Neurosurgery, Medical Center – University of Freiburg
Focus of research
Neurooncology
Spontaneous intracranial hypotension
Intracranial hemorrhage and cerebral vasospasm
Selected publications
Häni L, Fung C, Jesse CM, Ulrich CT, Miesbach T, Cipriani DR, Dobrocky T, Z'Graggen WJ, Raabe A, Piechowiak EI, Beck J.; Insights into the natural history of spontaneous intracranial hypotension from infusion testing. Neurology, 2020 Jul 21;95(3)e247-255.
Henrik Heiland D, Ravi VM, Behringer SP, Frenking JH, Wurm J, Joseph K, Garrelfs NWC, Strähle J, Heynckes S, Grauvogel J, Franco P, Mader I, Schneider M, Potthoff AL, Delev D, Hofmann UG, Fung C, Beck J, Sankowski R, Prinz M, Schnell O.; Tumor-associated reactive astrocytes aid the evolution of immunosuppressive environment in glioblastoma. Nat Commun. 2019 Jun 11;10(1):2541
Schucht P, Fischer U, Fung C, Bernasconi C, Fichtner J, Vulcu S, Schöni D, Nowacki A, Wanderer S, Eisenring C, Krähenbühl AK, Mattle HP, Arnold M, Söll N, Tochtermann L, Z'Graggen W, Jünger ST, Gralla J, Mordasini P, Dahlweid FM, Raabe A, Beck J.; Follow-up Computed Tomography after Evacuation of Chronic Subdural Hematoma. N Engl J Med. 2019 Mar 21;380(12):1186-1187.
Beck J, Ulrich CT, Fung C, Fichtner J, Seidel K, Fiechter M, Hsieh K, Murek M, Bervini D, Meier N, Mono ML, Mordasini P, Hewer E, Z'Graggen WJ, Gralla J, Raabe A.; Diskogenic microspurs as a major cause of intractable spontaneous intracranial hypotension. Neurology. 2016 Sep 20;87(12):1220-6.
Raabe A, Beck J, Schucht P, Seidel K.; Continuous dynamic mapping of the corticospinal tract during surgery of motor eloquent brain tumors: evaluation of a new method.J Neurosurg. 2014 Mar 14.
 Research methods
Neurosurgical Neurooncology
CSF-dynamics laboratory, computerized CSF-infusion studies

Checkbox-one patient safety and digital neurosurgery