Borner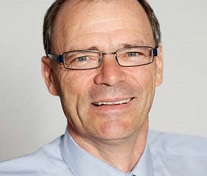 CV
1988 PhD in Cancer Research, Basel
1988-1991 Postdoc in Cancer Research, Columbia University, NYC
1991-1993 Research assistant Apoptosis, University of Lausanne
1993-2000 Assistant Professor, University of Fribourg/CH       
Since 2000 Professor (C3), then Full Professor (C4), University of Freiburg
Focus of research
Mechanisms of programmed cell death (Apoptosis)
Director of the Excellence Graduate School Spemann
Director of the International Master in Biomedical Sciences (IMBS) between Freiburg and Buenos Aires
Selected publications
Papaianni E, El Maadidi S, Schejtman A, Neumann S, Maurer U, Marino-Merlo F, Mastino A, Borner C. Phylogenetically Distant Viruses Use the Same BH3-Only Protein Puma to Trigger Bax/Bak-Dependent Apoptosis of Infected Mouse and Human Cells. PLoS One. 2015; 10(6):e0126645.
Geissler A, Haun F, Frank DO, Wieland K, Simon MM, Idzko M, Davis RJ, Maurer U, Borner C. Apoptosis induced by the fungal pathogen gliotoxin requires a triple phosphorylation of Bim by JNK. Cell Death Differ. 2013; 20(10):1317-29.
Vogel S, Raulf N, Bregenhorn S, Biniossek ML, Maurer U, Czabotar P, Borner C. Cytosolic Bax: does it require binding proteins to keep its pro-apoptotic activity in check? J Biol Chem. 2012; 287(12):9112-27.
Walter D, Schmich K, Vogel S, Pick R, Kaufmann T, Hochmuth FC, Haber A, Neubert K, McNelly S, von Weizsäcker F, Merfort I, Maurer U, Strasser A, Borner C. Switch from type II to I Fas/CD95 death signaling on in vitro culturing of primary hepatocytes. Hepatology. 2008; 48(6):1942-53.
Rossé T, Olivier R, Monney L, Rager M, Conus S, Fellay I, Jansen B, Borner C. Bcl-2 prolongs cell survival after Bax-induced release of cytochrome c. Nature. 1998; 391(6666):496-9.