Brummer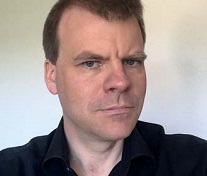 CV
1992-1998 Studies in biology (Diploma), University of Freiburg
1998-2003 PhD thesis in the laboratory of Prof. M. Reth, Max-Planck-Institute of Immunbiology and Epigenetics
2003-2008 Postdoc in the laboratory of Prof. R. Daly, Cancer Research Program, Garvan Institute of Medical Research, Sydney, Australia
2008-2012 Emmy-Noether group leader, Centre for Biological Systems Analysis & Institute for Biology III, University of Freiburg
2013 Independent group leader, Institute of Molecular Medicine and Cell Research, University of Freiburg
Since April 2017 Heisenberg-Professor (W3) of Medical Cell Research and Signal Transduction, University of Freiburg
Focus of research
Signaltransduction in physiological and pathological context, in particular in tumour initiation and progression, incl. metastasis (SFB 850)
Functional characterisation of oncogene products and of clinically relevant tumour associated mutations. Collaborations with the Molecular Tumour Board of the University Medical Centre Freiburg and translational projects within the German Cancer Consortium (DKTK)
Identification and characterisation of novel targets and resistance mechanisms in targeted tumour therapy
Selected publications
Halbach S, ... Aumann K, Brummer T. Gab2 is essential for Bcr-Abl-mediated leukemic transformation and hydronephrosis in a chronic myeloid leukemia mouse model. Leukemia. 2016; 30(9):1942-5.
Koehler M, Roering M, ... Brummer T. Activation loop phosphorylation regulates B-Raf in vivo and transformation by B-Raf mutants. EMBO Journal. 2016; 35(2):143-61.
Herr R, ... Brummer T. B-Raf Inhibitors Induce Epithelial Differentiation in BRAF-Mutant Colorectal Cancer Cells. Cancer Research. 2015; 75(1):216-29.
Yaktapour N, Meiss F, ... Duyster J*, Zirlik K*, Brummer T*, Zeiser R*. BRAF inhibitorassociated ERK activation drives development of chronic lymphocytic leukemia. Journal of Clinical Investigation. November 2014; 124(11):5074-84. *Co-senior authors
Roering M, ... Brummer T. Distinct requirement for an intact dimer interface in wild-type, V600E and kinase-dead B-Raf signalling. EMBO Journal. 30. Mai 2012; 31(11):2629-47.