Kirschner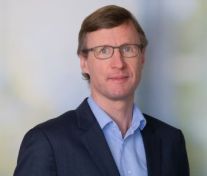 CV
1989-1997 Studies of Medicine, Universities of Freiburg (DEU), Newcastle-upon-Tyne (UK), and Bern (CH)
1997 Dissertation (Dr. med.), University Freiburg
1997-2002 Residency in Pediatrics and Pediatric Neurology, University of Freiburg
2002-2004 DFG Research Fellowship at The Children's Hospital of Philadelphia, University of Pennsylvania
2004-2017 (Senior) Consultant, Neuropediatrics, Medical Center – University of Freiburg
2017-2019 Interim Medical Director, Department of Neuropediatrics and Muscle Disorders, Medical Center – University of Freiburg
2019-2022 Full Professor (W3) and Medical Director, Department of Neuropediatrics, University Hospital Bonn
seit 2022 Full Professor (W3) and Medical Director, Department of Neuropediatrics and Muscle Disorders, Medical Center – University of Freiburg
Focus of research
Innovative treatments for neuromuscular diseases
Diagnostic approaches for Rare Diseases
Real-world evidence for Rare Diseases
Selected publications
Friese J, … Kirschner J. Safety Monitoring of Gene Therapy for Spinal Muscular Atrophy with Onasemnogene Abeparvovec -A Single Centre Experience. J Neuromuscul Dis. 2021;8:209-216.
Kirschner J, Cathomen T. Gene Therapy for Monogenic Inherited Disorders. Dtsch Arztebl Int. 2020 Dec 21;117(51-52):878-885.
Kirschner J, et al. European ad-hoc consensus statement on gene replacement therapy for spinal muscular atrophy. Eur J Paediatr Neurol. 2020;28:38-43.
Pechmann A, …, Kirschner J. SMArtCARE - A platform to collect real-life outcome data of patients with spinal muscular atrophy. Orphanet J Rare Dis. 2019 Jan 21:18.
Finkel RS, … Kirschner J, … De Vivo DC. Nusinersen versus Sham Control in Infantile-Onset Spinal Muscular Atrophy. N Engl J Med. 2017;377:1723-1732.
Research methods
Innovative treatments for neuromuscular diseases
Diagnostic approaches for Rare Diseases
Real-world evidence for Rare Diseases