Unterrainer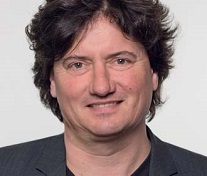 CV
1997 Doctorate as Doktor rerum naturalium, Faculty of Natural Sciences, University of Salzburg
2000-2008 Temporary professorship, Department of Biological and Differential Psychology, Institute of Psychology and beforehand Assistant Professor (C1), Department of Neuropsychology, University Freiburg
2008-2009 PI of the BMBF-funded grant "Cognitive development and related neurophysiological and -anatomical changes from early to late childhood."
2009-2016 Professor of Medical Psychology and Medical Sociology (W2), University of Mainz
Since 2016 Full Professor of Medical Psychology and Medical Sociology (W3), University of Freiburg
Focus of research
Planning and Problem Solving
Neuro-cognitive Development
Selected publications
Unterrainer JM, Rauh R, Rahm B, Hardt J, Kaller CP, Klein C, Paschke-Müller M, Biscaldi M. Development of Planning in Children with High-Functioning Autism Spectrum Disorders and/or Attention Deficit/Hyperactivity Disorder. Autism Res. 2016; 9(7):739-51.
Unterrainer JM, Kaller CP, Loosli SV, Heinze K, Ruh N, Paschke-Müller M, Rauh R, Biscaldi M, Rahm B. Looking ahead from age 6 to 13: a deeper insight into the development of planning ability. Br J Psychol. 2015; 106(1):46-67.
Kaller CP, Rahm B, Spreer J, Weiller C, Unterrainer JM. Dissociable contributions of left and right dorsolateral prefrontal cortex in planning. Cereb Cortex. 2011; 21(2):307-17.
Unterrainer JM, Owen AM. Planning and problem solving: from neuropsychology to functional neuroimaging. J Physiol Paris. 2006; 99(4-6):308-17.
Unterrainer JM, Rahm B, Kaller CP, Ruff CC, Spreer J, Krause BJ, Schwarzwald R, Hautzel H, Halsband U. When planning fails: individual differences and error-related brain activity in problem solving. Cereb Cortex. 2004; 14(12):1390-7.
Research methods
Behavioral studies (experimental and observational)
Neuroimaging studies (fMRI, fNIRS)